Sådan øger du sikkerheden, når du spiller online casino
Skrevet d. 20/06/2022 af Andreas Thomsen
Sponsoreret indhold
Det bliver mere populært at spille online casino. Internettet tilbyder uendelige muligheder for at have det sjovt med online spil. Det har dog også betydet, at der er et større behov for at beskytte sig selv mod cyberkriminalitet. Læs mere om, hvordan du kan øge din sikkerhed, når du spiller casino online.
Der er flere og flere, der nyder at bruge deres fritid på at spille online casino. Det betyder, at der er flere muligheder for at spille end nogensinde før. Desværre øger dette også risikoen for scam. Generelt er der en stigende trussel fra cyberkriminalitet. Derfor er det vigtigt, at man sørger for at overveje sin sikkerhed, når man spiller online casino. Her får du et par tips til, hvordan du øger sikkerheden.
Vælg dit online casino med omhu
En af de vigtigste ting at være opmærksom på er at vælge det rigtige casino. Det er her, at der er stor mulighed for at blive snydt. I Danmark skal man have en licens for at tilbyde casinospil, så du kan altid tjekke, hvorvidt udbyderen har en licens til at operere i Danmark. En anden ting, du kan kigge efter, er den lille nøgle i url'en, der indikerer, at siden er sikker. Der er heldigvis mange gode og troværdige casinoer, som har en spillelicens. På disse troværdige casinoer kan du trygt finde masser af gode, sjove spil og opdage verdenen af online casino.
Læs vilkår og betingelser
Når du spiller online, så er det vigtigt at huske altid at læse vilkår og betingelser, før du siger ja til noget. Det gælder både, når du opretter en konto, når du benytter dig af bonusser og ikke mindst tilbud. Her kan der være flere forskellige vilkår, som er gode at være opmærksom på. Det gælder blandt andet minimumsindsatser, gennemspilskrav og udtrækning af gevinster. Sørg for at sætte dig ind i sagerne, så du undgår overraskelser.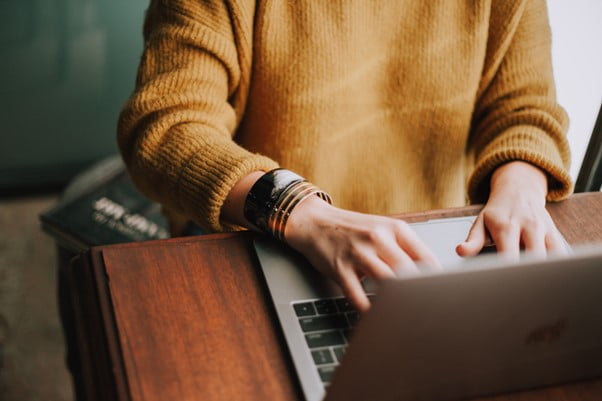 Overvej hvad du klikker ind på
Et af de bedste måder at øge sin sikkerhed, når man spiller online casino, og generelt bevæger sig på nettet, er at tænke grundigt over, hvad man klikker ind på. Langt de fleste cyberangreb begynder med, at der er nogen, der har åbnet et link, en mail eller lignende. Du kan sikre dig langt hen ad vejen ved at være opmærksom på, om der er noget, der virker mistænksomt eller for godt til at være sandt.
Installér sikkerhedssoftware
Endnu et fornuftigt tiltag er at installere noget sikkerhedssoftware. Det kan være en VPN, et antivirusprogram, en firewall eller måske alle tre. De tre typer software leverer sikkerhed mod forskellige ting. Derfor kan det være en god idé at have alle tre ting, hvis man gerne vil helgardere sig. Når du spiller online casino, kan det være særligt godt at have en VPN. Det gør det muligt for dig at spille anonymt og på den måde beskytte dig selv og dine oplysninger mod cyberangreb. Hvis du ikke ved, hvilket anivirusprogram som du kan skal benytte dig af, kan du læse vores guide til, hvordan du vælger det bedste antivirusprogram.
Vi håber, at denne guide kan hjælpe dig med at forblive sikker, når du spiller online casinos. Held og lykke med dit næste spil!